Privacy Policy for Landing Pages
Most websites need a Privacy Policy agreement, and a landing page is a great way to make the policy available.
This type of legal agreement is used to disclose how you'll collect, keep and process the personal information of your users.
It's not only required by third parties that you may use, but it's also required by law.
In the US, CalOPPA demands it. In Canada, it's PIPEDA. In Australia, it's the Privacy Act of 1998. In the UK, it's the DPA. In the EU, it's the GDPR.
If you collect personal data, such as email addresses, mailing addresses, full names, job titles and other types of information, you have to mention your practices and procedures on collecting and using personal data in this legal agreement.
Here are 9 important clauses you should include in the Privacy Policy you link to your landing page:
Clause 1. What Personal Information You Collect
Your Privacy Policy exists to keep your users informed about how you interact with their personal data.
Because of this, one of the most important clauses in your landing page Privacy Policy is the one that lists out exactly what types of personal information you're collecting.
Be as specific as possible in this clause. Don't forget to include data you collect directly (such as through account sign-up forms) as well as indirectly (such as through analytics services).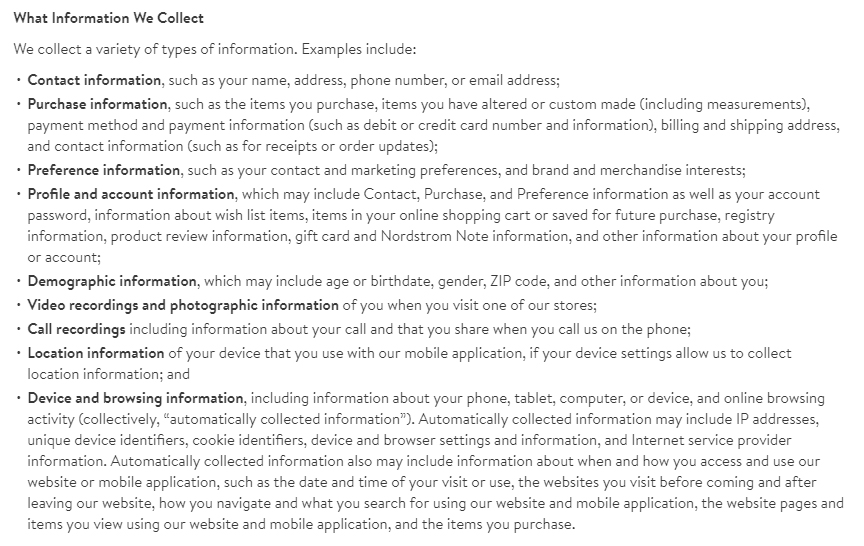 Clause 2. Data Protection
Users need to know that you make efforts to protect the personal information they provide to you. Include a clause that mentions that you have security measures in place.
You can also mention that no security system is 100% perfect and that data breaches still may occur, even with your best efforts being made to protect the data.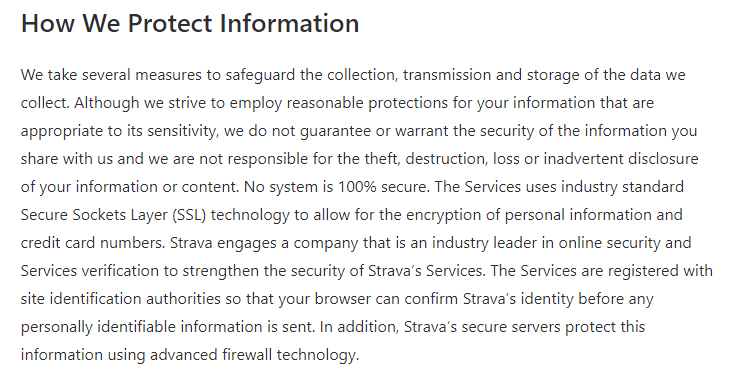 Clause 3. Data Sharing
Disclose your data sharing practices. Let users know when and why you may share information with third parties and others.
Here's how Shopify does it: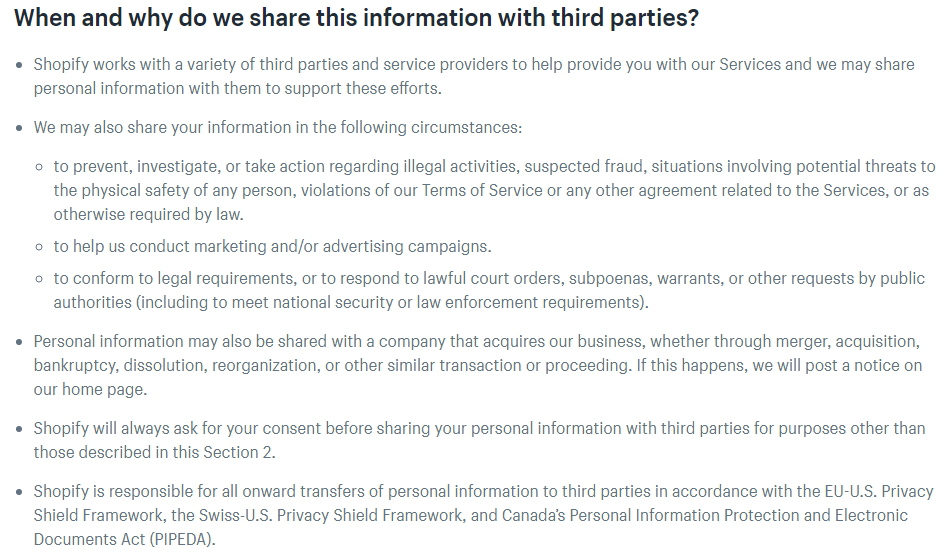 Clause 4. Business Transfers
Because you're a commercial entity, the possibility of an acquisition by another company exists. Users should be informed that their personal information might be transferred to a new entity.
If you intend to sell your business make sure to include a Business Transfer clause in your agreement before you do so.
The acquiring company will be obliged to adhere to your Privacy Policy principles or you should notify existing users of any changes to the ageement after the acquisition.

Clause 5. How You Use Personal Information
Disclose your practices so your users are aware of how their information will be used. Be thorough and accurate.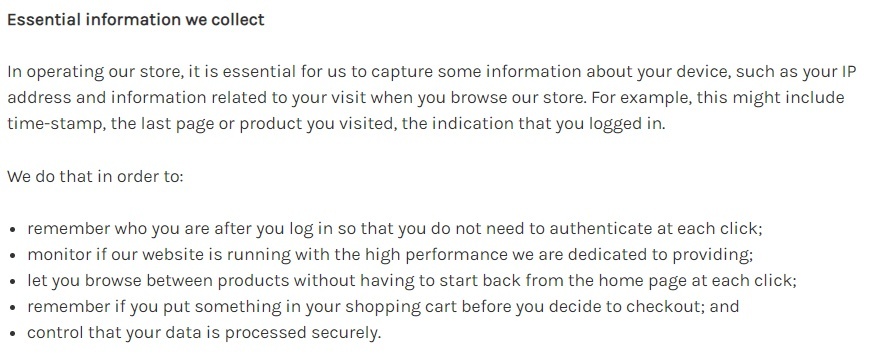 Clause 6. Cookies Clause
Include a clause to notify users if cookies are used by you or by third parties that you partner with.
Even if you have a separate Cookies Policy, you should still include a short clause covering cookies in your Privacy Policy.

Clause 7. Communications Clause
If you collect user email addresses or other contact information and plan to send commercial messages to those users, disclose this in your Privacy Policy.
You must make sure that each email you send out has an unsubscribe link and that you provide methods for users to opt out of communications.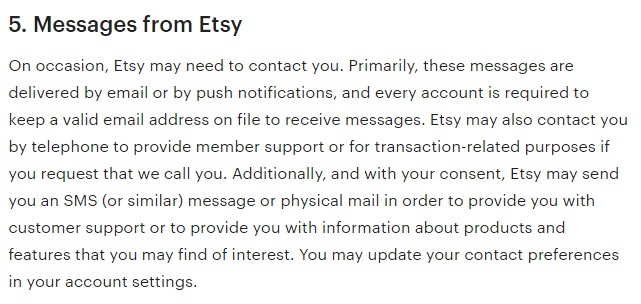 Clause 8. Contact Information
Users may have questions regarding your Privacy Policy. If your landing page doesn't have any visible ways to contact you, use the agreement to inform users how they contact you regarding your practices.

Clause 9. Privacy Policy Updates/Changes
You'll likely need or want to update or change your Privacy Policy at some point in the future. Let users know that this may happen, and how you'll let them know when it does.